Delaware Exporters Not Deterred by Pandemic, Moving Business Forward Via Export Delaware Virtual Meetings
8/12/2021
Many of Delaware's exporters and international business development professionals have been working diligently from their home offices in the past year and a half. Pre-pandemic, these globe trotters typically take 3-4 international trips per year to meet new prospects, sign partnership agreements, and grow their exports.
Since it was unsafe to travel due to COVID-19, they learned to be flexible and find ways to make business happen by working with Export Delaware.
Export Delaware coordinated six "Virtual Trade Missions" for nearly 30 small businesses. Our Export Delaware Foreign Trade Representative network coordinated a schedule of 3-15 virtual business meetings with pre-vetted potential customers, distributors, and resellers for our participating small businesses.
As a result, many Delaware exporters have signed new distributor agreements and are now achieving export sales. We invite you to read about the experience of a few of the small businesses here.
Lots of Quality Prospects is a 'Good Problem to Have'
Kango Express
Newark, Delaware
The Virtual Mission to Africa was Kango Express' first initiative with Export Delaware. Michael Brockert, the Managing Partner of the company, is motivated to sign new distributors there quickly. Brockert says, "Due to the upcoming holidays, we expect to do as much business in the fourth quarter of the year as we have done in the other three quarters combined." Their goal is to sign new franchisee partners in Ghana, South Africa, and Tanzania and help them get up and running by October 1.
So far, the Export Delaware team in Africa has set up nearly 20 meetings for Kango Express in the three countries. "Our problem isn't finding a partner," says Brockert, "It's selecting the right one."
"They have done such a good job of lining up potential partners — They all seem qualified. This is a good problem to have!"
Brockert was skeptical about the virtual meetings. Typically, he likes to meet face-to-face with prospects, visit their facility and meet their staff before signing any agreements. "I have been very pleasantly surprised with much we have been able to achieve online.
The first virtual meetings served as a general introduction to the company and an opportunity to partner. Next, Kango Express took partners on a virtual walk-through of their facility in Newark, Delaware. Now they are in the follow-up stage with two to three potential partners in each country. Together they talk specifics, go over shipping documents and commercial invoices and discuss customs regulations. "Now we are drilling down and getting very technical," says Brockert. Based on these virtual discussions, Kango Express will decide which exclusive partners to sign in each country.
Kango Express anticipates making export sales in Ghana, South Africa, and Tanzania this year. "If goes as well as planned, we want to expand into twenty more African counties," says Brockert.
New Partners and New Opportunities
Halosil International
New Castle, Delaware
 Maryalice StClair, the Chief Commercial Officer of Halosil International, participated in two virtual missions in the past 18 months; one in the United Arab Emirates and another in Chile. During her mission to the UAE, she worked with our partners at OCO Global, who set up several meetings with potential resellers and some end-users of Halosil products.
"It's great they know of us now," says StClair. Eventually, she identified the right partner in the Middle East who will register their product in the UAE and begin selling it there.
In Chile, StClair met with five companies, four of which were resellers. The appropriate candidates were identified by Export Delaware's Latin American Managing Director, Miguel de Regil of Raze Trade Consultants. These meetings were conducted in Spanish with the help of an expert technical Spanish translator.
"Miguel found the right people who understand the regulatory requirements related to importing and selling our product. All of the companies were qualified to represent us."
Halosil has selected a Chilean reseller and is in the final stages of the agreement. As soon as the partner registers the product in Chile, they can begin selling there!
"We are excited to work with our new partner in Chile," says StClair. "They are technically qualified, have an established customer base, and know the local regulations, and they are amenable to working with subsidiary resellers who focus in a variety of market segments in Chile. That's why I decided to work with them."
Virtual Meetings Yield Quick Market Entry
Smart Kidz Club
Bear, Delaware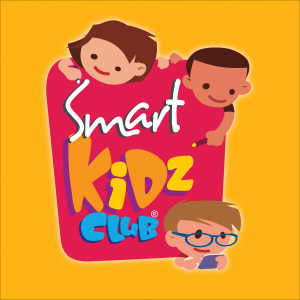 Smart Kidz Club Inc. created a mobile education app and children's digital book library. With their whole business online, virtual meetings are easy for them. "Right now, people are not willing to meet in person," says Harjeet Singh, the company's CTO and cofounder. "I can show everything from my iPad, which means I can do more in a virtual meeting than in person."
Singh participated in eight meetings with potential distributors in South Africa, Rwanda, and Tanzania. Through these meetings, they have secured a new distributor in South Africa and Rwanda. The distributors are highly motivated because they recognize the potential of the app in Africa.
"Our product is very appealing to them because of its offline access," says Singh.
Both distributors are eager to represent more countries in Africa. If all goes well, Smart Kidz Club will have representation in seven new countries before 2023 (South Africa, Zimbabwe, Botswana, Rwanda, Brunei, Botswana, and the Democratic Republic of Congo).
Work has already begun with their new partner in South Africa. "We have met with them (virtually) for over 12 hours and begun training their team," says Singh.
Virtual meetings have been the best method of quick market entry for Smart Kidz Club. "If we had to fly to Africa, it would cost us 4-5 days. On Zoom, we're able to do all these meetings from our office."
Harjeet is optimistic about Rwanda. "I'm very hopeful for our distributor there." They have representation in nonprofits, government, education, and more, and appear to have the right connections to help Smart Kidz Club launch in the surrounding countries."
Rwanda is known as the "Switzerland of Africa," and Singh is optimistic that the nation's reputation of ease of doing business will provide a favorable environment to grow Smart Kidz Club's export business.
Smart Kidz Club plans to enter Ghana next, with the long-term goal of having representation in every African nation. "It's very doable for us to do $1 Million in sales in Africa by 2023."
Learning About the Local Market Helpful for this New Business
Aqua Science
Newark, Delaware
 Aqua Science is working with Export Delaware on two virtual programs: first to Africa and then to Mexico. Iwona Evans, Owner and CFO, and Natalia Rodriguez, a Sales Engineer for the company, have participated in 10 meetings in Africa so far. These virtual meetings were set up by Export Delaware's international trade representative team covering Sub-Saharan Africa, Zurcom International.
"We have been very impressed by the team in Africa," says Evans. "They have been very organized from the beginning. They follow up, send meeting reminders, and are always engaged. The customers and distributors they introduce us to have been spot on."
Rodriguez agrees, "Every single meeting has been interesting. We've met with a diverse clientele from different markets. That's exactly what we are looking for."
The virtual meetings have served as excellent starting points to engage with potential distributors and customers for Aqua Science. Beyond that, they are learning how the local markets work and how business is done there. "At these meetings, we are able to gain an understanding of how things work from their perspective," says Rodriguez. "If we had tried to do this ourselves, we would have never gotten this far!"
They have had virtual meetings in Tanzania, South Africa, Botswana, Ghana, the Ivory Coast, and Kenya in just a few short weeks. "Covering such a huge territory as Africa is impossible in person!" says Evans. The virtual meetings enable them to screen companies, and they can quickly eliminate the ones how aren't a good fit.
The Aqua Science team is now following up with their top prospects interested in their product. "They got it," says Evans. "They understand how our product will benefit them as end-users and distributors." They expect to sign contracts with several companies before the end of the year, solidifying their market presence in several African nations.
As a new company that's only a few years old, Aqua Science is making significant headway in growing its business through exports. "The support of Export Delaware and this program is huge for us," says Rodriguez.
State Support the Secret Ingredient
Arkion Life Sciences
New Castle, Delaware
Arkion Life Sciences has met with seven potential distributor partners as part of the Virtual Africa Trade Mission program. They plan to travel in person to Kenya to follow up on these prospect relationships.
"The meetings have been good," says Naya Mondo, the company's consultant. "We've been able to get to know the people and their companies before we meet in person."
Ken Ballinger, Vice President of Development at Arkion, had planned to expand into Kenya for some time now, "We were going to do this on our own, but this virtual mission gives us more confidence. We have been very pleased with the support of the State of Delaware."
Upcoming Virtual Missions
Are you interested in joining us on an upcoming virtual mission? Complete a STEP grant application here and email it to our team at export@delaware.gov.
---
Categories: Expand
Related Topics: Africa, Aqua Science, Arkion Life Sciences, Halosil International, Kango Express, Smat Kidz Club, virtual trade mission