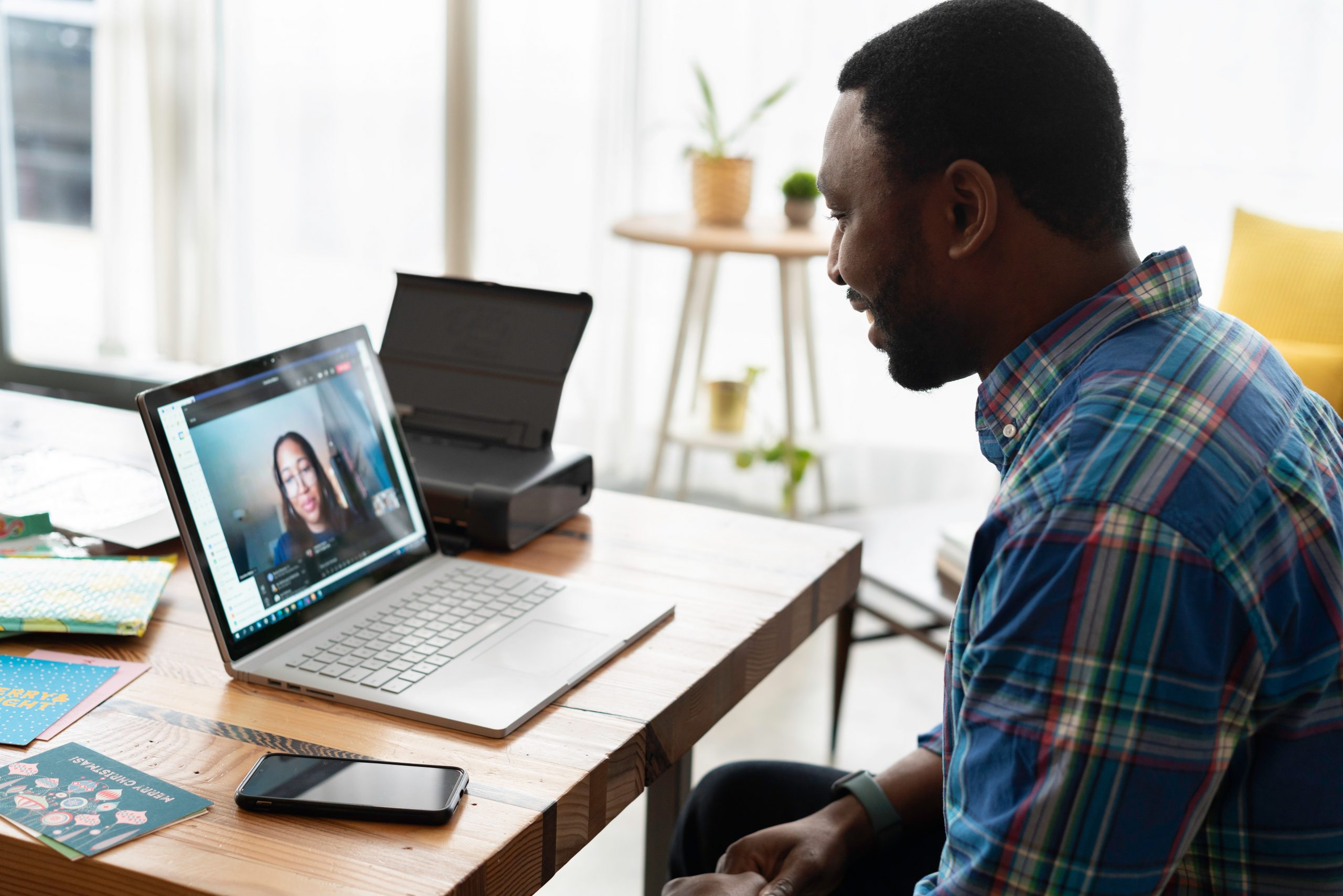 7 Ways to Up-Level Your International Virtual Meetings
8/12/2021
Cross-culture virtual meetings may seem daunting. Cultural cues are often missed in the virtual setting, and language barriers can be challenging. During the pandemic, Export Delaware coordinated nearly 100 virtual meetings for Delaware companies in five nations. We've compiled these tips to guide you in your upcoming international meetings. We hope they will help you feel more confident in the virtual setting — especially when you're meeting with international business professionals.
1. Get to Know Your Prospects
Spend some time in advance of the meeting to familiarize yourself with the foreign business you will be meeting. Visit their website and learn what products and services they provide. Look up the company's team on LinkedIn and learn about their backgrounds. In addition, speak to your Export Delaware team to gain additional insight on the client and see if there's anything specific you should cover during the meeting.
2. Create An Agenda
Meeting agendas may feel formal for a virtual meeting. However, we've found that they are essential when working with an international group of business people. When you prepare and circulate the agenda ahead of time, all participants can get on the same page.
Your agenda doesn't need to be very detailed; in fact — the simpler, the better. We recommend taking 5 minutes to jot down a few bullet points that you want to cover during the meeting. Then send them to all participants, or attach it to your calendar invitation.
An agenda will help eliminate surprises or concerns during the meeting and set your prospects at ease. If the Export Delaware team coordinated the appointment for you, we would handle this step for you.
3. Break The Ice
Structure the meeting to give time to break the ice in the beginning. This will set all parties at ease and provide a more natural flow of conversation through the remainder of the meeting.
Allow each participant time to introduce themselves, share their background, and respond to the ice breaker question before getting started with the meeting objectives.
In a virtual setting, it's easy for introverts to hide. They may go the whole call without speaking up, even when they have something important to say. When you break the ice at the beginning of the meeting, it shows that you value the input of every individual on the call. Of course, keep cultural concerns in mind when selecting an ice breaker.
4. Use a Translator
When English is not the primary business language where your prospects live and work, be sure to make arrangements for a translator to be present. Don't assume that they are bilingual or that they will provide a translator.
If your business and products are scientific and require technical explanations, we recommend hiring a technical translator. This type of translator is proficient with industry terminology and will be comfortable talking with engineers and other professionals that will be present.
5. Move Slow
In cross-cultural virtual meetings, it can be easy for important details to be "lost in translation," even when a translator is present. Verbal communication and nonverbal cues can be easy to miss. We recommend you slow down the pace of your conversation so attendees won't miss important parts of the discussion.
Be sure to pause before you move on to the next agenda item. This will allow anyone else to speak up before it's too late.
6. Ask Open-Ended Questions
If you ask questions that require only a "yes" or "no" response, you will likely be met with radio silence. It's important to ask open-ended questions that prompt discussion and ensure the right information comes to all parties' attention.
7. Outline Follow-Up Activity
During the meeting, various follow-up activities will be discussed. When you recap all the follow-up actions at the end of the meeting, it provides the opportunity for everyone responsible to agree to these actions, thus increasing the likelihood that it will happen promptly.
It's also a great way to reinforce your objective to do business together through your willingness to follow-up and grow the relationship. This kind of professionalism is multi-cultural and will be appreciated by all those involved.
Further Reading:
---
Categories: Expand
Related Topics: international meeting, remote meetings, video conferencing, virtual meetings