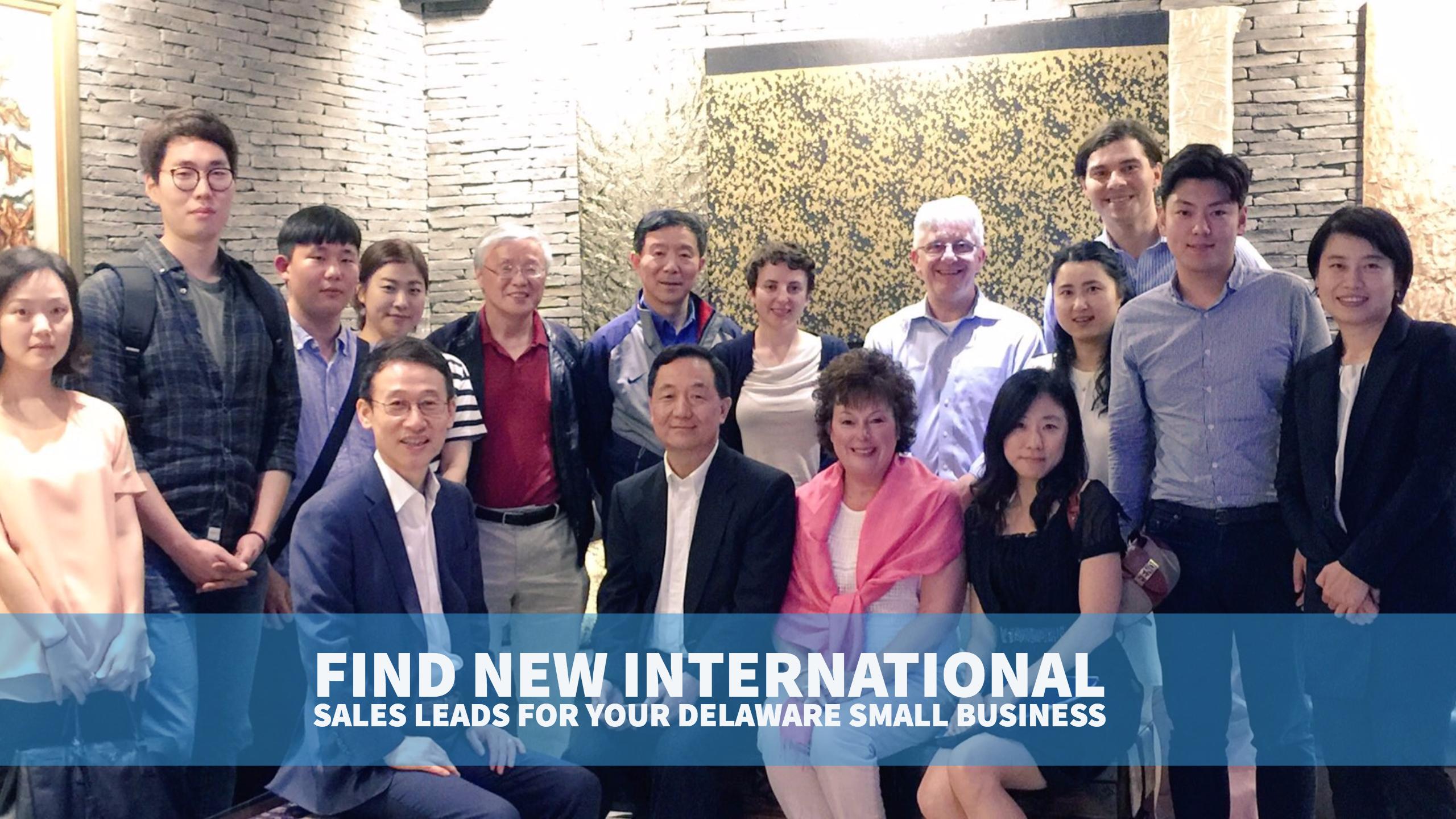 Find new international sales leads for your Delaware small business
5/2/2017
It's time to enter the global marketplace and make international sales. Just look at the stats:
95 percent of world's consumers are outside the U.S. That means your business MUST start now!
98 percent of U.S. exporters are small- and medium-sized businesses. That means your business CAN do it too!
Guess what? You don't have to go it alone. Global Delaware has helped many small businesses find success overseas and achieve new export sales ($11.5 million projected!). Our team is here to train, guide and empower you to successfully close deals around the world. Here's how:
Export counseling from experts
Our team has decades of combined experience in international business development – we know our stuff. Seriously. For example, Export Advisor Beth Pomper has launched hundreds of your favorite brands overseas (everything from Ben and Jerry's to cocktail mix and even peanut butter!) In addition, Export Trade Advisor David Máthé has traveled the world on behalf of Delaware companies. Our international trade representatives are major growth drivers for some of the world's top companies – not to mention that many of them are entrepreneurs themselves. They are heavy hitters, and are totally qualified to help you every step of the way.
Market studies and access to foreign buyers
Our international trade reps are experts in their fields because they live there. Miguel de Regil is the head of your office in Mexico City. Ludo Ortuno is your business development guy in Canada. They work in-country and know the market inside and out. They have tools and resources to position your brand for success. They also have extensive databases and rich personal networks to make high-level connections on your behalf.
International business trips
It is no secret that face-to-face meetings are best for business. It takes a trusting relationship to close the deal, especially when the buyer and seller are from different countries. You won't have to travel alone. Check out our calendar of upcoming international business trips. We plan all the logistics for these trips and go with you to make sure you are set up for success. We will hire a private driver for you, or do whatever it takes to get you to your meetings on time. Our international trade reps will set those meetings for you. They find customers, distributors and partners that match your business needs. Sounds too good to be true? Just read about this recent trip to Mexico.
Financial assistance
Don't let the cost of international travel hold you back. Your business may be eligible for a STEP Grant, which will reimburse you for up to 50% of all pre-approved, eligible, export marketing expenses (up to a maximum of $5,000 per fiscal year per company).
Next step: Schedule a consultation
Contact Global Delaware to talk to one of our international business development experts. We can walk you through the steps to get your business ready for the global marketplace. What are you waiting for?
---
Never miss an event or update: subscribe to our newsletter
---
Categories: Expand
Related Topics: Expand, export, Go global, our team, trade reps