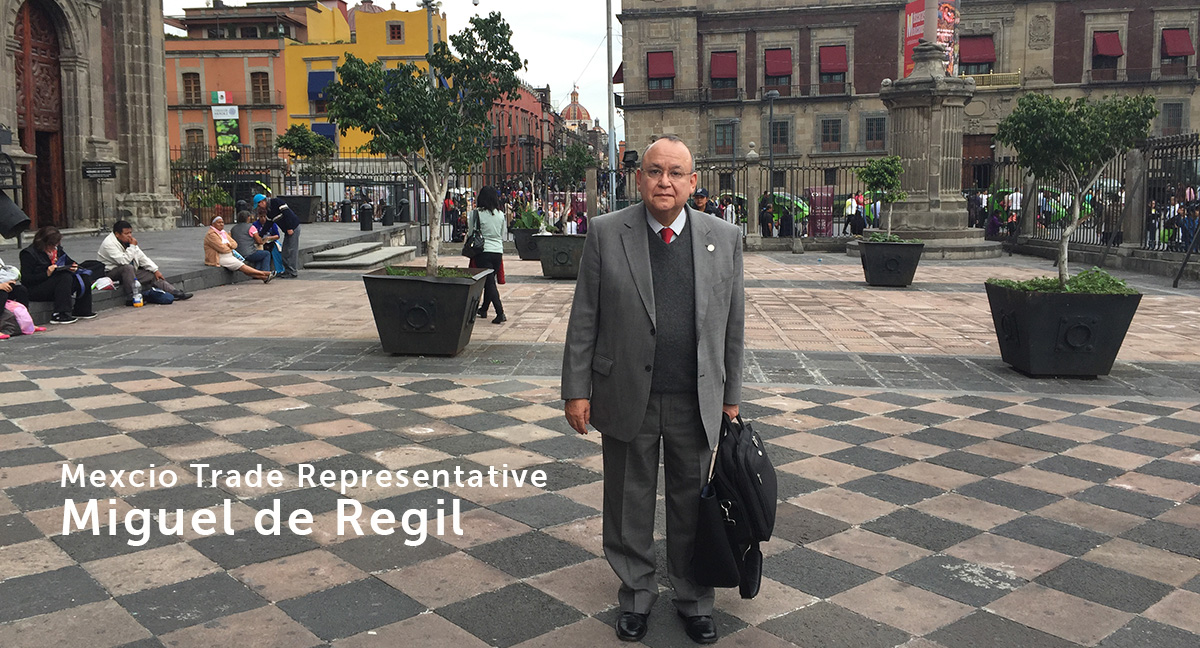 Latin America trade expert is Delaware's new trade rep for Mexico
7/10/2015
Global Delaware is excited to welcome Miguel de Regil as the State's new trade representative for Mexico.
Miguel brings more than four decades of international trade experience to the position, with extensive knowledge of consumer and industrial markets throughout Latin America.
Miguel earned his MBA from the University of the Americas in Mexico City and has gone on to a successful career in marketing and business development in the region. He has years of hands-on experience in marketing, field sales and management in Mexico and the Caribbean, as well as Central and South America. This experience, coupled with his extensive network, make Miguel an ideal liaison to assist Delaware companies identify opportunities and provide support in the region.
Why Mexico?
The U.S. and Mexico traded $534 billion worth of goods and services in 2014. The North American Free Trade Agreement (NAFTA) continues to boost cross-border opportunities, making Mexico the second-largest export market for the U.S.
Companies capitalize on the 2,000-mile border between the countries to move 80 percent of the goods traded between the nations with low-cost trucking. Some $1.4 billion in goods crosses the border daily.
Production-sharing is a popular business model for American and Mexican companies, allowing U.S. manufacturers to make 40 percent of the components of goods imported from Mexico. This means that 40 cents on every dollar spent on Mexican imports actually stays in the US supporting local jobs and export activity.
---
To explore opportunities for your business in Mexico, contact us at global@delaware.gov to connect with Miguel.
---
Categories: Expand Global Blog
Related Topics: Delaware Trade Representative, Expand Delaware, Mexico