Congratulations to our newest ExporTech Graduates
7/6/2018
Meet the latest ExporTech Graduates:
McArthur Hollis, M&P Associates
Reginald Ezeh, Data Value
Jim Liu, Dr. Natural Healing
Joan Sparks, Flute Pro Shop
Tina Dennis, Jax & Daisy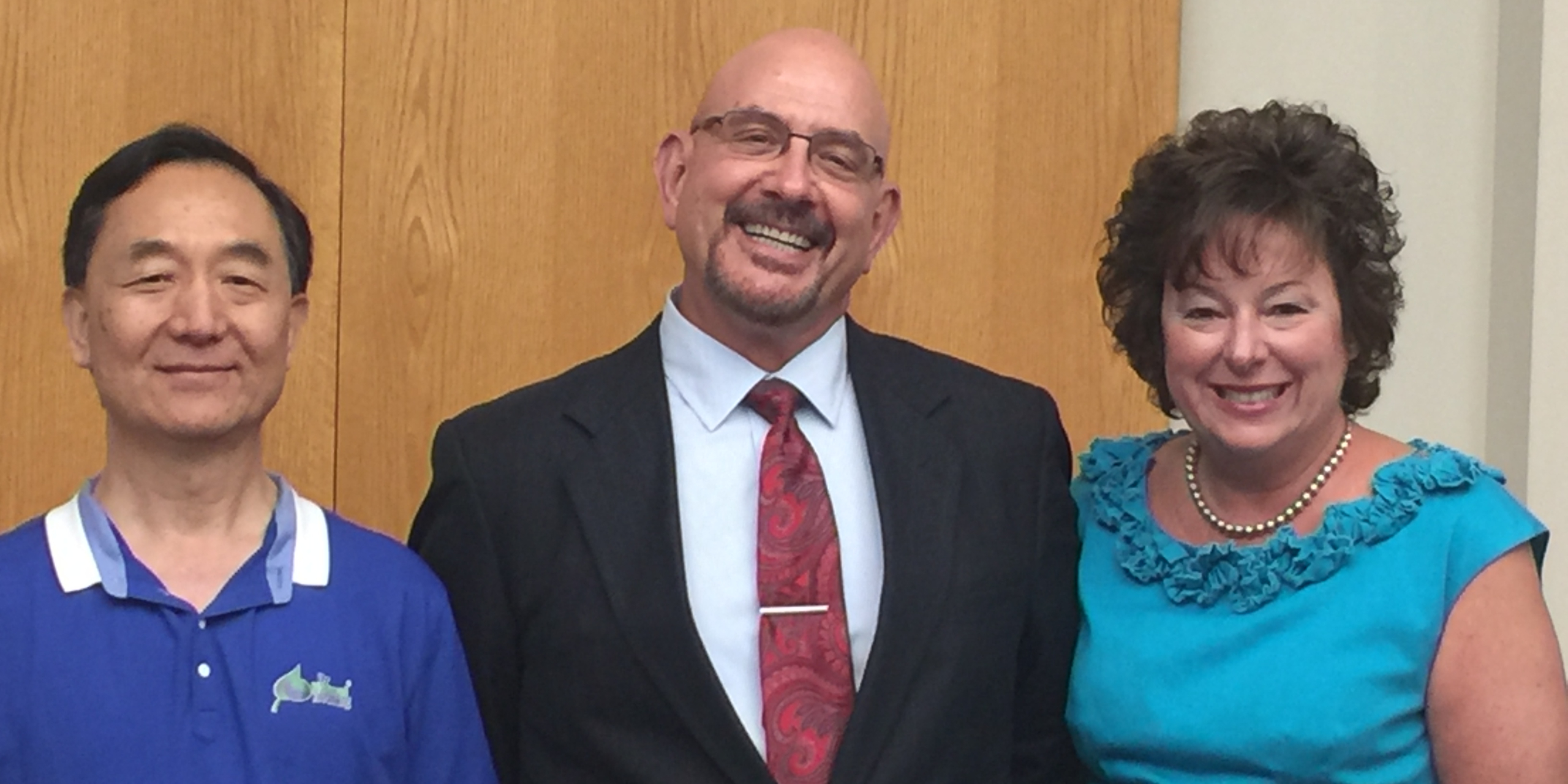 ExporTech is a national export assistance program helping companies enter or expand in global markets. Delaware's ExporTech program runs twice a year at Delaware Tech's Stanton Campus in partnership with DEMEP, the Delaware SBDC, NIST, SBA, U.S. Commercial Service, the World Trade Center of Delaware, FedEx, Fulton Bank and Export Delaware.
This three-session program takes place over the course of three months. Participants develop a vetted, actionable export growth plan, and identify the right countries to export into. The program includes over 24 hours of personalized coaching from seasoned international business experts, including our own Beth Pomper!
This program is ideal for businesses who want to begin exporting, or new exporters who need help choosing the right countries in which to expand. Graduates have a 960 percent average ROI on the program, due to the strategic approach used in the course helps reduce risk and increase success.
"ExporTech gave me an opportunity to take a more detailed look into the business, see a clear vision of our potential and develop a plan for moving forward."
The next ExporTech class begins in the Spring. 2019 dates will be announced soon. For more information and to apply, check out the DEMEP website here. The cost is $500 for Delaware small businesses eligible for the STEP Grant (contact us to see if you business is eligible).
Who Should attend ExporTech:
New-to-export companies who have international sales potential and are ready to make the commitment required to succeed internationally.
Companies that already have engaged in some exporting, but have approached it reactively.
Companies with a strong product that offers a clear competitive advantage and has international market potential.
If you're interested in participating in the next ExporTech class, contact us today.
ExporTech Alumni:
Bilcare
Miles Scientific
CMD
Delaware Diamond Knives
Polar Star
Delaware Elevator
Cad Import Inc
Halosil
Solvetech
Emeca/SPE USA
Smart Kidz Club Inc.
Solar Unlimited
Polymer Technologies
LiteCure
HPT Pharma
Batta Environmental Associates
Terra Systems Inc.
TMD International LLC
SimUCare
B&W Tek
Donnetein Industries
Advanced Materials
Port to Port
CADapult
Masely Gloves
---
Categories: Expand Global Blog
Related Topics: Beth Pomper, DelTech, DEMEP, Dr. James Liu, Dr. Natural Healing, Export Training, Exportech, Jim Jones